Are you flying to Hong Kong soon? Have you made plans to visit all the famous attractions? The first thing that may come to your mind is probably Victoria Harbour, The Peak, Ocean Park and Michelin-starred restaurants. There are also some hidden gems in this beautiful and vibrant city. In this article, I have chosen some locals' favourite cafes that you should not miss when visiting Hong Kong.
1.18 Grams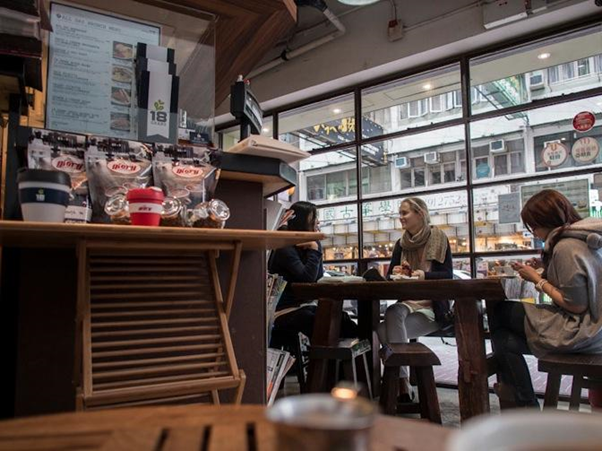 This cafe is listed as one of the top 50 cafes in Asia. What makes this cafe so popular is their own signature home brand roasted coffee beans that is roasted by Ed Lam, the roaster that has won the Petroncini Coffee Roasting Championship in 2011, and using Chemex, French press, cold brew to make different types of coffee. 18 Grams was originally just a small coffee shop around Causeway Bay's corner, now it has opened shops in Wan Chai, Sheung Wan, Tsim Sha Tsui and Sha Tin. Apart from their great coffees, their Aussie breakfast and bagels and toasts are worth trying too.
Address: 15-27 Cannon St, Hoi To Court, Causeway Bay, Hong Kong
Hours: Monday-Friday 8am-7pm, Saturday-Sunday 8am-8pm
2.Cafe Golden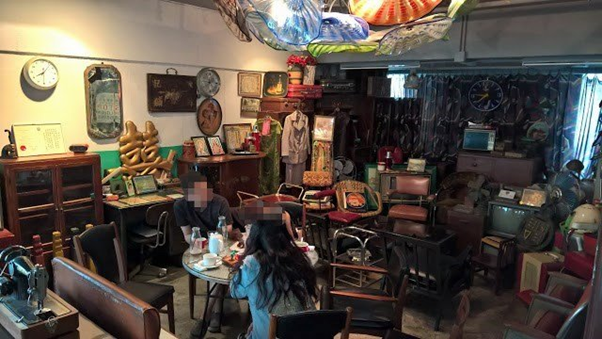 This hidden local charm is located at Shek Kip Mei Jockey Club Creative Arts Centre. After appreciating the creative art pieces by local artists and designers, it is nice to stop by this nostalgic cafe. Customers love the nice presentation of dishes and the relaxing atmosphere to enjoy food and coffee.
Address: 30 Pak Tin St, Shek Kip Mei, Hong Kong
Hours: Monday-Sunday 12-8pm
3.Dear Neighbour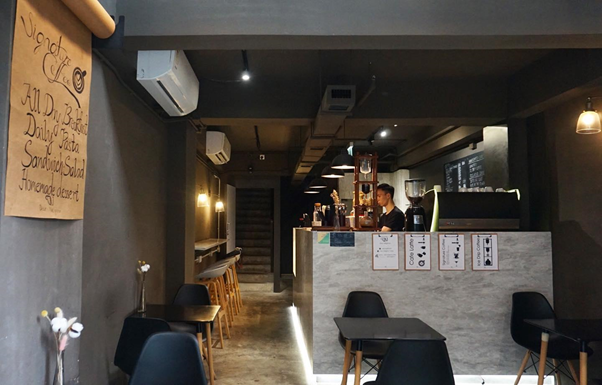 Dear Neighbour is a unique themed cafe. Its signature drink is a series of love themed coffee in 4 flavours, sweet, bitter, aromatic and malty. It also has other wonderful assortments of original mixes. Unique and fragrant coffees, great food and friendly service of the owner has attracted many customers to the place after just opening for one year. It is located at Sai Wan, close to the University of Hong Kong MTR station.
Address: 9-15 Po Tuck St, Yen Oi Garden, Sai Wan, Hong Kong
Hours: Tuesday-Saturday 8am-6pm, Sunday 8:30am-6pm, closed on Monday
4.Parc Antique & Lifestyle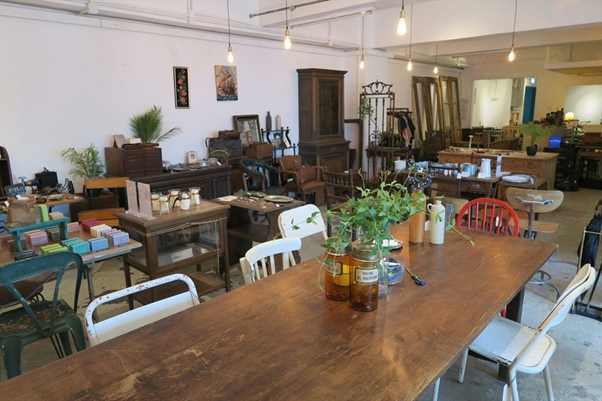 If you are looking for something more unique, then I can assure you this place is right for you, as it is not just a cafe, but also an antique shop and coworking space. They sell all sorts of French antiques: jewelleries, tea sets, typewriters, school bags…etc. You can even rent a retro style wedding dress too! Food and drinks are a bit pricey here but it is a gorgeous and quiet place to work or spend an afternoon at.
Address: B2, 10/F, Hung Fuk Factory Building, 60 Hung To Rd, Kwun Tong, Hong Kong
Hours: Monday-Friday 12-7pm, Saturday-Sunday 12-6pm
5.Cafe Bauhinia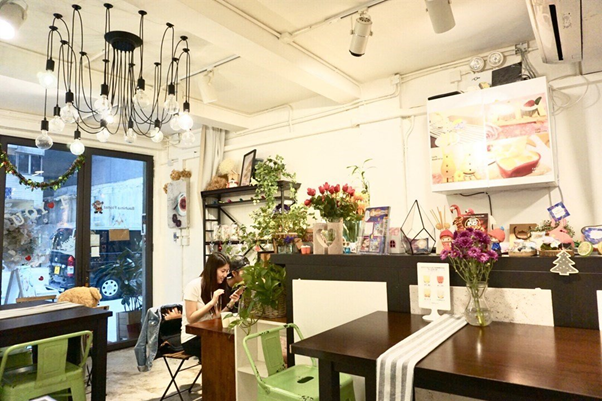 Cafe Bauhinia is both a cafe and florist, a place of serenity and classic elegance. This stylish cafe is decorated in flowery craftings and the balcony full of fresh flowers, as if you are having a high tea picnic in the countryside. Their signature dessert is the biscuit with chocolate marshmallow fillings and they also have a wide range of drinks selection. It is a family-run small cafe, suitable for spending an afternoon with friends. However the location may be a bit hard to find at first.
Address: 23 New Market St, Sheung Wan, Hong Kong
Hours: Monday to Sunday 11:30am to 7pm
6.Lov Lov Coffee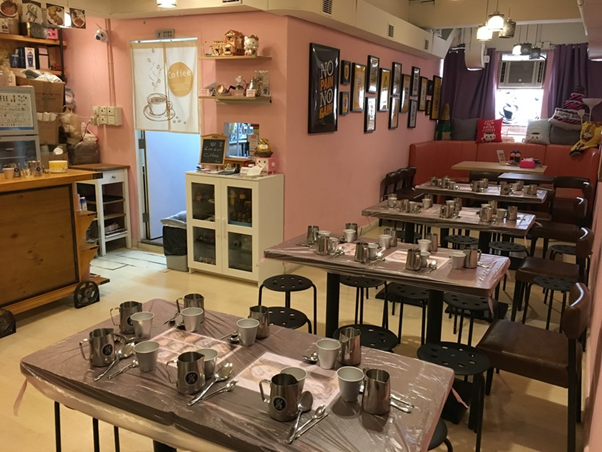 Lov Lov Coffee is a cafe and coffee workshop at the same time. It is a coffee brewing institute, also providing catering services. There is a coffee bar that sells their roasted coffee beans and brewing tools and equipment. The owner of the shop also owns an international certificate in coffee brewing, providing a chance for the public to experience the art of coffee at a comparatively reasonable price.
Address: Room 697, 3/F, Winner Mansion, 691-697 Nathan Road, Mong Kok
Hours: Monday-Wednesday & Friday 12-8pm, Saturday-Sunday 12-6:30pm, closed on Thursday
7.Page Common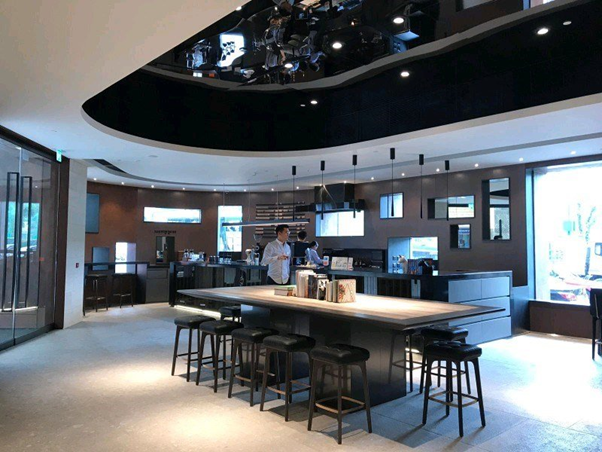 This cafe is not like the normal cafes with small coffee tables, but with large tables arrangements and books to promote a concept of shared dining. You can order a coffee, read or work, or even have a meeting here. The cafe uses Brazilian and Indian coffee beans, and also Ethiopian coffee beans that adds a fruity and acidic note to their coffees. Their signature dish includes avocado toast and fig toast with parmesan cheese.
Address: 148 Austin Rd, Tsim Sha Tsui, Hong Kong
Hours: Monday-Thursday 8:30am-5:30pm, Friday-Sunday 7:30am-6:30pm
8.Athletic Juice & Espresso Bar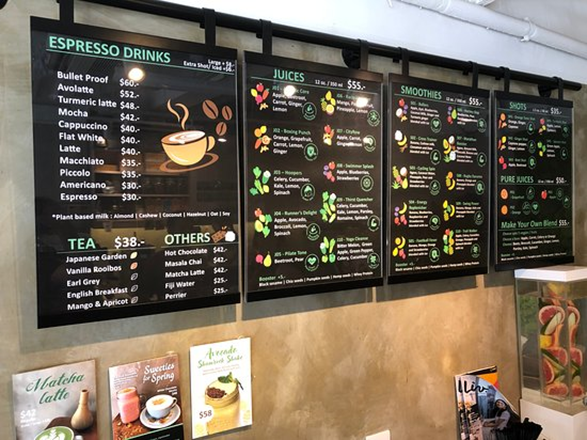 Avocado is the growing trend lately, it must be on the list when it comes to the topic of healthy food. This cafe earned its fame because of a cup of avocado coffee, Avolatte. Just like its name, there is avocado puree in the coffee. To my surprise, the taste of avocado and coffee matches well. I am sure you would like it if you enjoy trying new stuff and are a big fan of avocado.
Address: 2E Star St, Wan Chai, Hong Kong
Hours: Monday-Friday 7am-5:30pm, Saturday 7:30am-6pm, closed on Sunday
9.Black Sugar Coffee & Lifestyle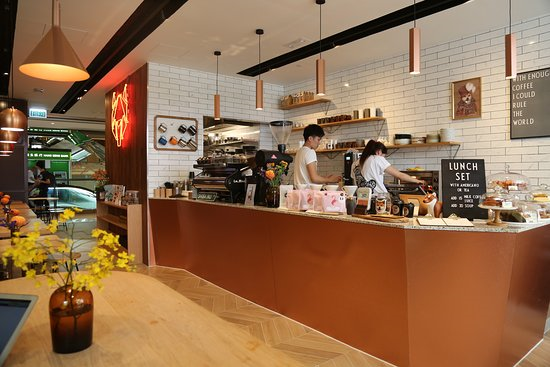 One of the selling points of this cafe is the cute Shiba Inu mascot. Although the Shiba Inu manager does not come to the cafe often, you can still recognise Shiba Inu figurines, dolls and albums throughout the cafe. White tiles and simple furniture and designs are used and is good for a cozy afternoon, with a coffee and egg benedict and avocado toast.
Address: G/F, Peace Mansion, 8 Peace Ave, Ho Man Tin, Hong Kong
Hours: Monday-Friday 8am-6pm, Saturday-Sunday 10am-6pm
10.Why 50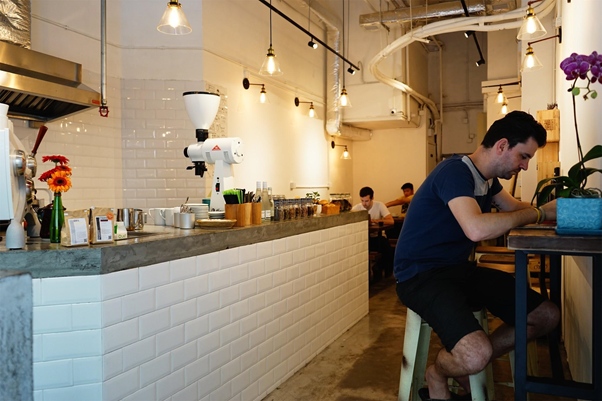 Do you know how many coffee beans are used to brew a cup of coffee? The answer is 50 , which is also the origin of the name of this cafe. The cafe uses white colour as the main tone, with stylish graffiti to grab your attention. Coffee beans from different places are used in order to brew coffees with a stronger note. I recommend their piccolo latte as the taste is most prominent. They also have incredible food like the classic breakfast set, char siew egg toast and shredded pork sandwich.
Address: Fu Fai Commercial Centre, Shop E, G/F, Fu Fai Commercial Centre, 27 Hillier St, Sheung Wan, Hong Kong
Hours: Monday-Friday 8am-5pm, Saturday-Sunday 8:30am-5pm
Now, how are you going to book flights from Manchester to Hong Kong? Cathay Pacific's mission is to make the most out of your trips. Fly to Hong Kong with Cathay Pacific. Check out http://www.cathaypacific.com