Sarawak, located in Malaysian Borneo, is diverse and culturally unlike any other region of Malaysia. From the intriguing colonial base of Kuching, you can can leap into Sarawak's main attractions: nature and adventure. The list of adventure possibilities is as long as a Sarawak proboscis monkey's nose, with everything from river kayaking, climbing and hiking through the region's many forests on offer to get your adrenalin pumping.
We spent the night at the same hostel in Kota Kinabalu and in the morning we were up again for a MASwings flight to Mulu. The only other way to reach this remote area is by river from Miri which takes around 12 hours so this was out of the question for us.
GUNUNG MULU NATIONAL PARK
Mulu national park is located near Miri, Sarawak and it's UNESCO World Heritage Site. Most famous for its caves and equatorial rainforest setting this truly was a place worth seeing.
We visited Deer cave that is one of the largest single cave passages in the world-it's over 2 kilometers long and around 90 meters high and wide. The caves are dark, moist and slippery and by the time you make it to the sunlight you are covered in guano (excrement of cave-dwelling bats).
Happy to be out of the bat infested cave you have a new animal to be cautious of-leaches!! They are all over the leaves and walking thru the jungle there is no possible way to avoid them.
They are pretty small and fast so before you realize they are under your trousers. The end of the cave path lead to Garden of Eden where a hole in the cave roof lets in a ray of light which allows the rich green vegetation to thrive.
This really was a nice view. After visiting the Deer cave we went to Lang's Cave. Relatively small compared to other caves its rock formations (stalactites and stalagmites) are well worth seeing.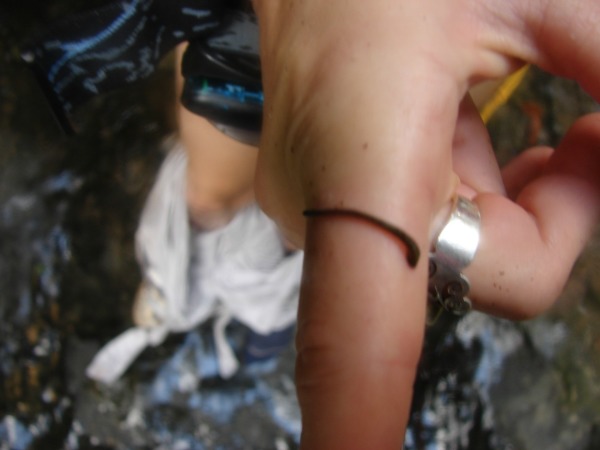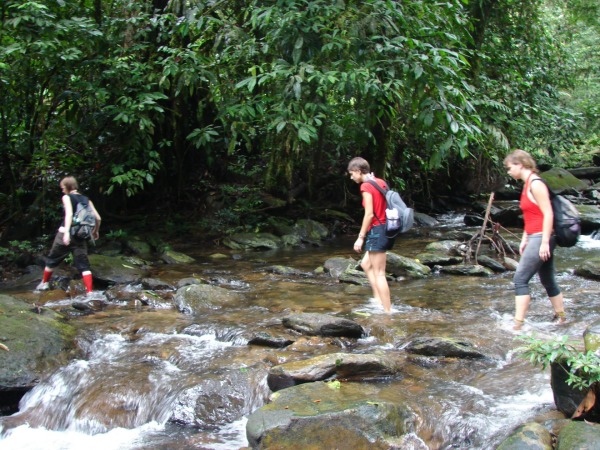 We stayed a night at Royal Mulu Resort that is the only accommodation available onsite even though it's quite expensive. We were here only one night and then moved into the Park Headquarters Chalet.
CAMP 5 IN GUNUNG MULU NATIONAL PARK AND CLIMBING THE PINNACLES
In the morning we were back on the road so to speak. We decided to climb the famous Pinnacles at Mulu. You can organize the track yourself but you'll need a guide to take you to the top. The Pinnacles consist of a series of 45 meter high, razor-sharp limestone spikes that tower above the surrounding vegetation. All though popular tracks in the park, this is by no means an easy one. We were in a pretty good shape and were dead exhausted after climbing it. The trail is very steep and there are ladders and robes helping you get thru almost vertical areas. Camp 5 is 2-3 hours walk thru jungle terrain and it's a base camp for anyone attempting to climb the Pinnacles. The Camp provides basic accommodation with cooking facilities.
The accommodation is really simple-there is a thin mattress on the hard wooden floor and a mosquito net. Be aware that unless your tour here is organized you will need enough food and water to last you all your stay here.
Thankfully we were prepared and broad enough food and snacks with us to have a cooked meal every day.
As for the water-you can gather it from the near Melinau River and boil it to make it safe for drinking. The river runs in front of the camp and it provides a great (but freezing cold) swim after a long walk.
Early next morning we were set to go.
The trail to the Pinnacles is 2, 4 kilometers in length and rises 1,200 meters from Camp 5 to the viewpoint. The trek is very difficult and will last anywhere from 5 to 10 hours depending on your fitness level. Considering you depart base camp at around 7 a.m. there is almost completely dark by the time you come back. You have to carry all your water and food supplies.
The track is very dangerous and you encounter quite a few of rain showers on the way so it makes it slippery too. Our group was one of the fastest one and we were back in the camp just before the sunset.
There were still people coming down when we were going to bed. This track is difficult at day, attempting to climb it at night is nothing other than a dead trap! The view from the top? Have to say that for us, it just wasn't worth the climb, and many other tourists shared our opinion. But once you cool down and forget the exhaustion, you'll have a great memory to shre with your loved ones:)
We decided to leave Mulu National Park with Headhunter's trail.
The trek is organized and it combines upriver travel, jungle tracking and an overnight stay at an Iban longhouse.
The trail itself follows the route taken by Kayan headhunting parties who paddled up the Melinau River to Melinau Gorge. It takes around 4-5 hours from Camp 5 track and another 3-4 hours travel by longboat to reach a longhouse.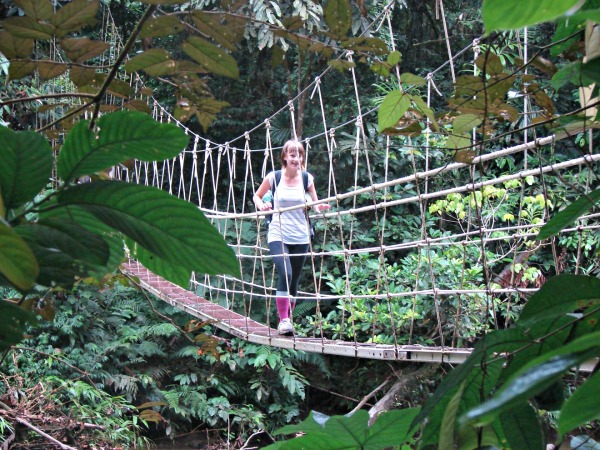 IBAN LONGHOUSE VISIT
We had a great time at longhouse.
People, especially children were very excited and they occupied us completely-we weren't complaining:)
They offered us rich dinner and rice wine that was too strong for our tired bodies:)
The next morning we were served with breakfast and we were on our way to Limbang.
From Limbang we took a 30 minutes flight to Miri. As a second largest city in Sarawak and a birthplace of Malaysia's petroleum industry, this place is a major tourist destination. Miri is also the main getaway for Loagan Bunut National Park, Lambir National Park, Niah National Park and also a great dive spot. While there we spend 3 days mostly recovering from our jungle experience.
It rained almost the entire time we were there but we were used to daily rain showers by then so it didn't really bother us.
We stayed at Treetops Lodge ( http://www.tripadvisor.com/Hotel_Review-g303998-d1171342-Reviews-Treetops_Lodge-Miri_Miri_District_Sarawak.html). This place was really great. At that time we were the only guests staying there and the owner prepared all the food we wanted. After eating mostly rice and water for the past weeks we couldn't be happier:) The first day we just relaxed and dry our wet clothes and shoes, the second day we went shopping and a third we took a trip to Miri's more famous neighbor-Brunei.
BRUNEI DARUSSALAM

This country is nothing like the rest of Borneo. Thanks to natural gas and petroleum resources the Sultanate of Brunei is extremely rich country and it's widely shown. Officially Islamic country it has strict rules of conduct-prohibited alcohol and all non halal meat. We mostly just walked around and admire the country's massive mosques that were just amazing.
After a long day we drove back to our guest house and packed our bags yet again. The next morning we were off boarding AirAsia flight to Kuala Lumpur and from there on to Perhentian Island. We've chosen this to be our final destination before leaving Malaysia and heading back home and we made the right decision.